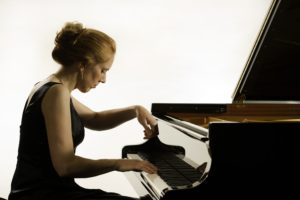 Our next recital will be on 

Saturday 7th January 2023 at 2.00 pm

 in the Pottery Room at Sunderland Museum and Winter Gardens.  The pianist is Sarah Beth Briggs who will be playing:
Beethoven:    7 Variations on God Save the King
Mozart:           Sonata in C minor  (K457)
Britten:           3 Character Pieces
Debussy:         La Cathédrale Engloutie (Preludes Bk 1)
Chopin:           Ballade no.1 in G minor  (op.23)
Non-members welcome.  This concert will last approximately one hour. Tickets at the door are £10 (cash only); free for under 21s and full time mature students.  Seating will be socially distanced.